It's often difficult or cumbersome to tell if images have alternative text on Twitter. Alternative (or alt) text is used to describe images for those who can't see the image, making them more accessible.
This extension shows which images are missing alternative text, and displays the alt text below the images when available.
Note: on TweetDeck descriptions are not displayed in the notifications column or on GIFs.
How does it work?
Install the extension / add-on on Chrome, Firefox, or Edge by downloading the correct version:
If needed, enable the extension, and you're done!
Features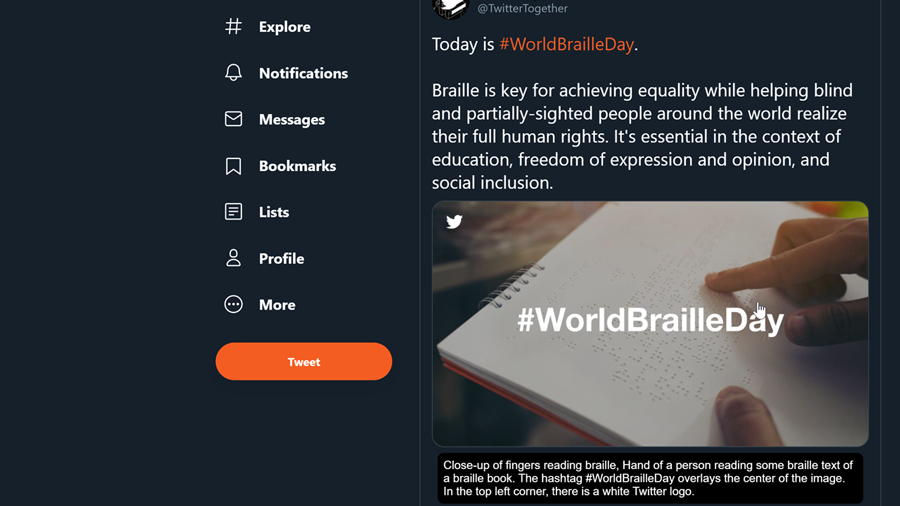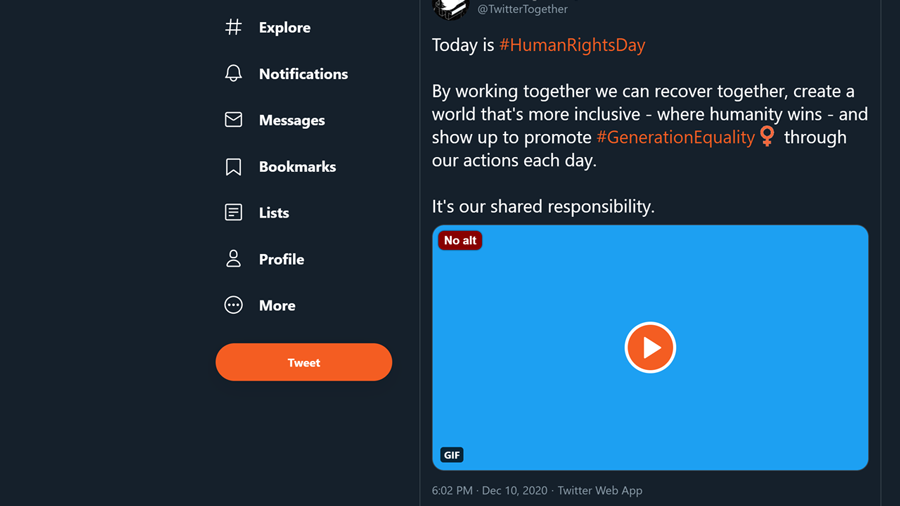 Currently the extension has the following features (accurate for version 0.2 and above):
Shows a red "No alt" label in the top left corner of images missing a description
Displays the description of images below the images in the tweet
Works on photos and animated GIFs for Twitter
Only works on photos where Tweetdeck includes the image descriptions (not on GIFs and some tweets in the notifications column
It should not impact the use of screen readers
Planned features
The following feature(s) are under consideration for future updates:
Toggling features on or off
Update: 0.3 (27-02-2012)
Version 0.3 fixes an issue preventing alt text from displaying properly on some quote tweets on Twitter.
Update: 0.2 (26-02-2012)
Version 0.2 includes some optimizations and fixes some minor bugs:
Prevented "null" appearing below YouTube previews on Tweetdeck
Fixed positioning of alt text on Twitter on tweets with multiple described images
Fixed positioning of alt text on Twitter on quote tweets with described images in the tweet and quoted tweet
Questions or suggestions
If you have questions about, or suggestions for the extension, you can let me know on Twitter.